Our Business
USA Opportunity Income One, Inc. is creating an innovative lending platform where Real Estate entrepreneurs have access to capital quickly and efficiently for their projects so as to take their business to the next level.   
INVESTMENT STRATEGY
CUSTOMIZED FINANCING
Executing loan transactions rapidly. Within weeks or days with flexible terms.
THE FLORIDA ADVANTAGE
Florida is both a significant commercial and residential real estate market
USA's experienced team in Florida provides a significant cost structure advantage
USA has in-house underwriting capabilities and lengthy, deep relationships throughout the state
Florida is the fastest growing state in terms of population in 2021
Florida had exponential population growth from 2010 to 2020 (14.6%), 2nd to Texas
POTENTIAL TAX BENEFITS
Puerto Rico Act 60 and non-US investors may be eligible for tax advantages.  Please consult your tax advisor for details.
INVESTMENT PROCESS
ORIGINATION:  Six Core Sources
Property owners
Developers
Mortgage Loan Brokers
Pre-existing relationships
Commercial and residential real estate brokers and lawyers
UNDERWRITING: Ten Factor Review
Business plan
Key executives
Property management
Growth opportunities
Competitive market
Third party reports
Property inspection
Title policy
Construction quality
Reserve requirement
INVESTMENT COMMITTEE: Approval Process
Written report for every debt instrument
Credit and background of borrower/guarantor
Collateral
Use of investment proceeds
Repayment strategy
Financial statements
Financial Analysis
SERVICING: Full Service Organization
In-house operations located in Miami
Customer service
Financial reporting
Management review
ASSET MANAGEMENT: Surveillance
Assesses operational & financial performance
Onsite visits & meetings
Budgeting process and review for properties
Productivity of property managers and leasing brokers
USA OPPORTUNITY INCOME ONE ADVANTAGE
THREE DECADES OF UNDERWRITING EXPERIENCE & KNOWLEDGE IN REAL ESTATE
A seasoned team of experts that provide the offering with  uncommon transaction sourcing and deep industry experience.
CAPITAL STACK POSITION
Commercial real estate debt might mitigate some risks when  compared to real estate equity opportunities due to being backed by hard assets and sitting higher in the capital stack.
BREADTH OF PROPERTY TYPES
Diversification in real estate has been shown to lead to higher  investment return and risk mitigation for investment portfolios.
DEEP ROOTS IN FLORIDA
Competitive advantages include competitive cost structure, more efficient underwriting, stronger borrower relationships and boots on the ground management.
CUSTOMIZED AND FLEXIBLE PRODUCTS
Transactions can be executed quickly—within days to weeks and financing is structured uniquely for each borrower.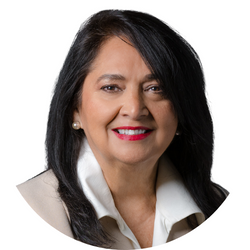 Dania Echemendia
President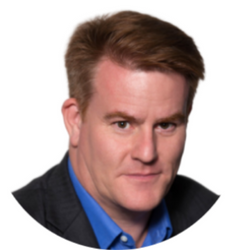 Andrew Murray
Chief Financial Officer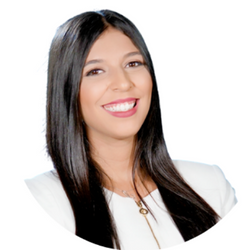 Bianca Torres Fernandez
Corporate Secretary